Responsive website with shop for Danish band Reptile Youth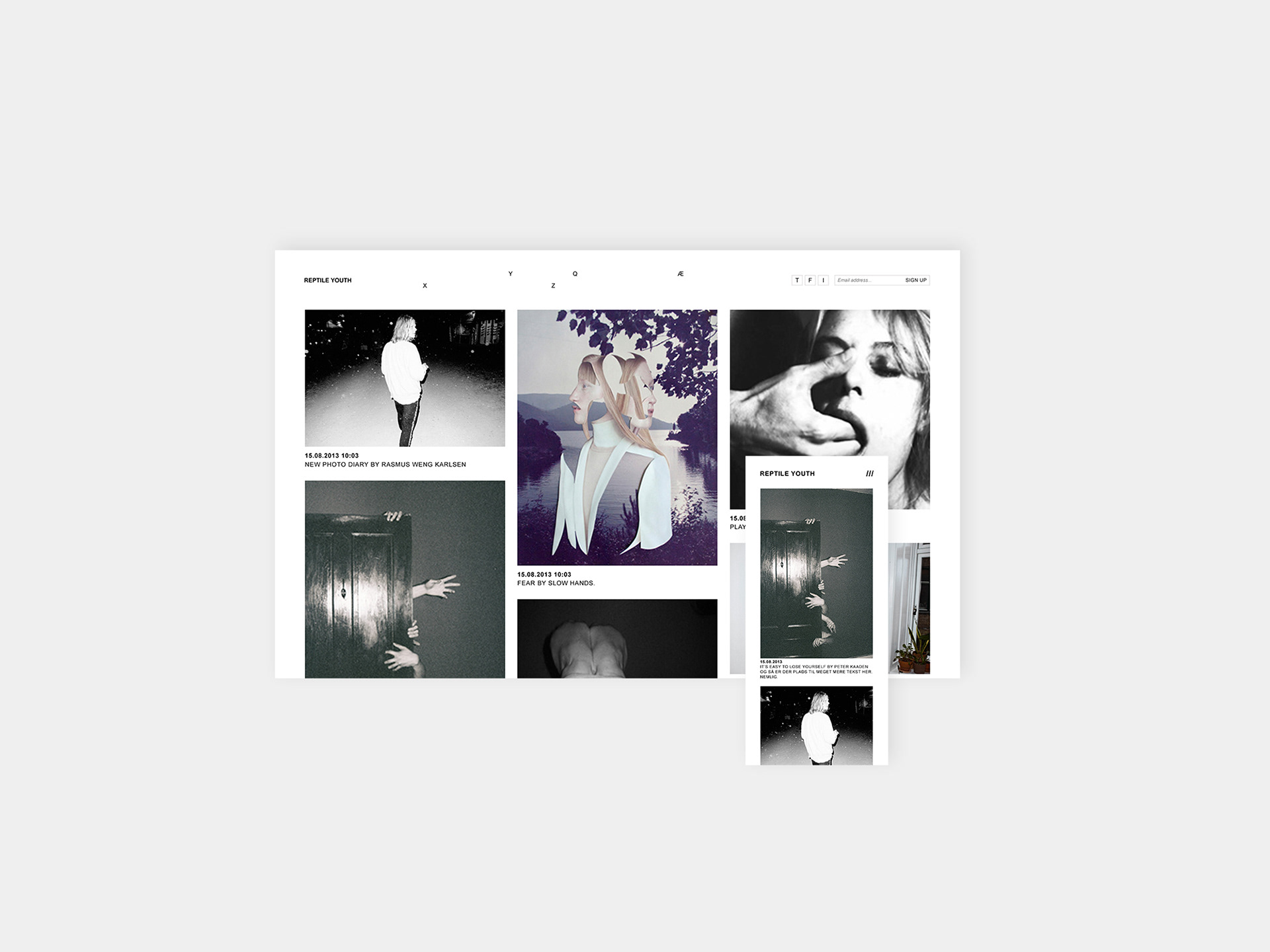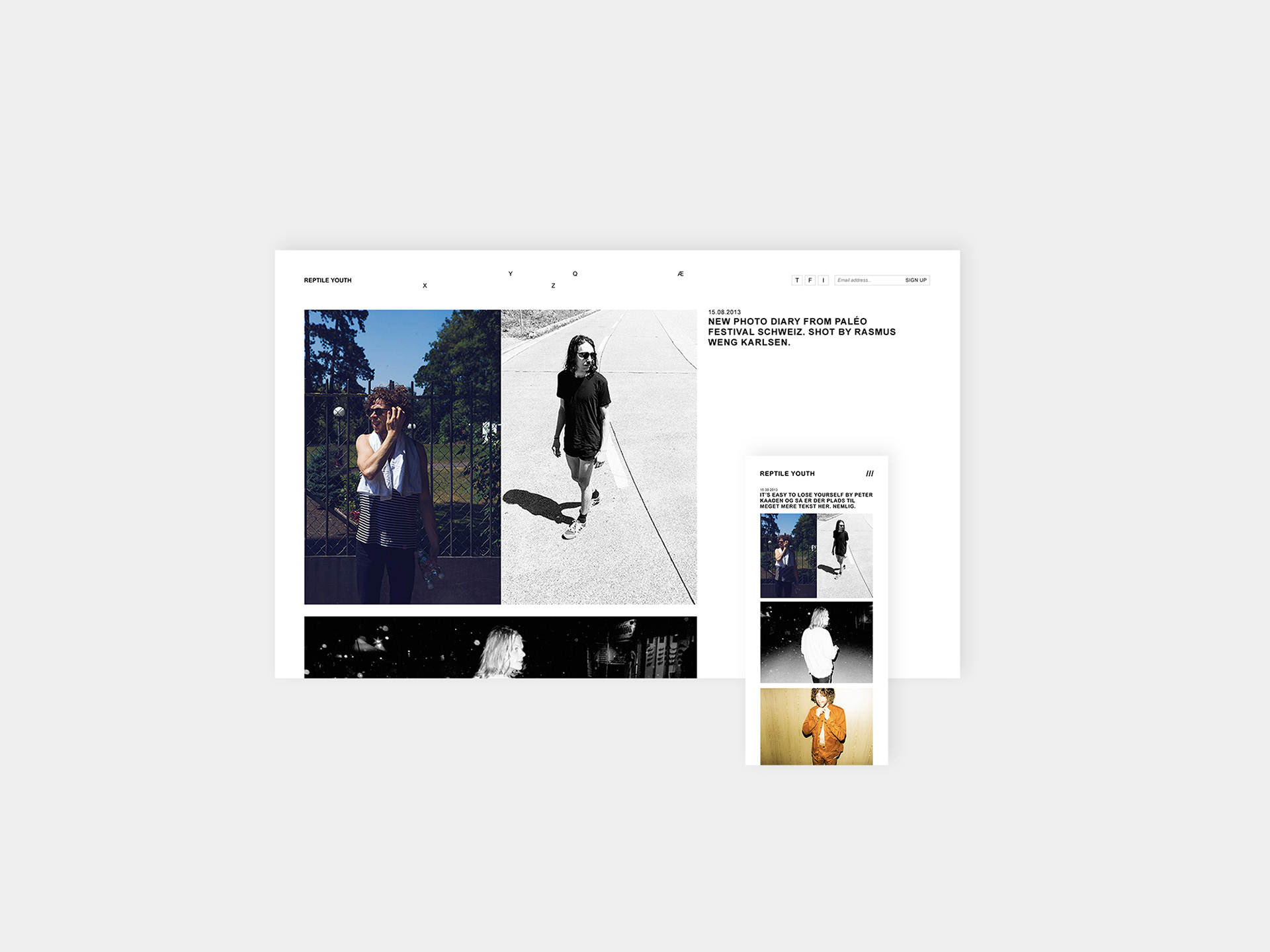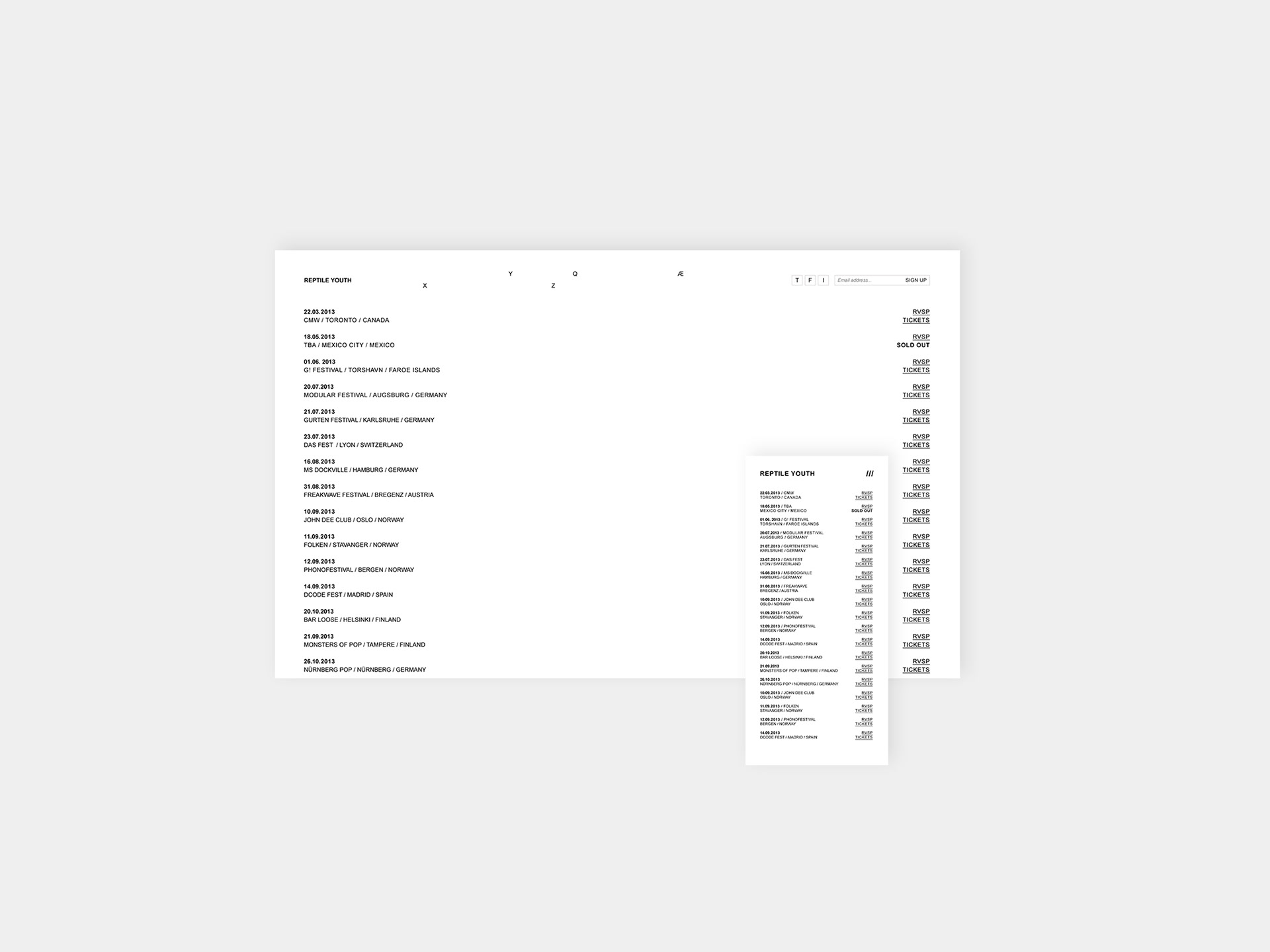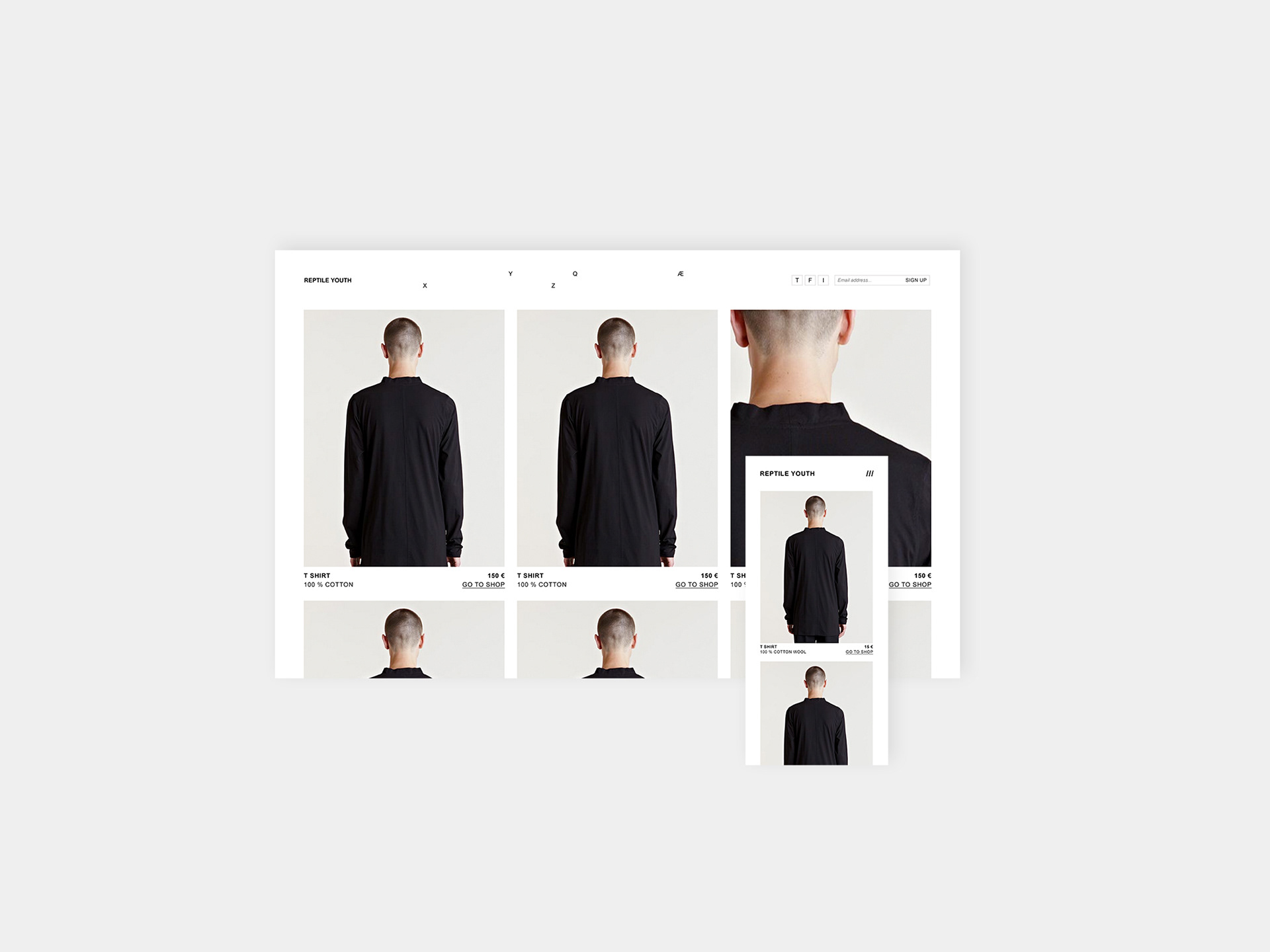 Copenhagen based musician Mads Damsgaard Kristiansen is under the name Reptile Youth notorious for explosive stage performances – and at its core, this is what Reptile Youth is: Energy.
Reptile Youth required an extended band page where their community could dive into their world via a photo blog. In contrast to their heavy audio and explosive stage presence, their visuals were sophisticated, artistic and provocative.
The goal was to develop a strong companion to their visual and auditive universe. A soothing, aesthetically pleasing and adventurous page including both blog and shop invites their fans to discover and uncover the world of Reptile Youth.